The CPG (consumer packaged goods) industry in India is currently at a crucial turning point. Already the 4th largest sector in India, the FMCG industry is optimistic about at least 20% growth in 2023 after an 'exponential growth' in 2022. "And Digitalization is likely to be a significant driving force in the growth and development of the FMCG sector in 2023," says Manish Bandlish, Managing Director, Mother Dairy Fruit & Vegetable Pvt Ltd.
Yet, there are challenges that FMCG brands face in making their sales and distribution streamlined and effective.
Some Of The Biggest Sales and Distribution Challenges in the CPG Industry
The lack of a trusted digital sales transformation partner is a major impediment for brands to enable rapid-fire growth.
Multiple software solutions capture different data flows, the data remains in silos. Without access to accurate data, decision-making can be delayed or based on incomplete information.
A low ROI from existing vanilla sales force automation tools, doesn't allow for it to become a single source of truth.
Mid Managers remain under-utilized without the right tools and resources, like a sales tracking software or a DMS, to improve their sales performance.
High attrition in sales teams and dependency on manual data keeping make it difficult to ensure business continuity.
The speed at which consumer demands are evolving is almost exhilarating. And if brands do not keep pace with what their consumers want, competition will waste no time to plunder their share-of-shelf.
So, what is the key to stay in lock-step with your customers' changing preferences and demands? The first solution is to adopt Sales Force Automation and bring intelligence to your current sales solutions.
Let's understand what is Sales Force Automation.
What is Sales Force Automation (SFA)?
Sales force automation is a cloud-based software or tool adopted by companies to automate their field sales processes, such as order processing, stock monitoring, route optimization, monitoring on-field daily retail performance etc.
At the user level (typically your salesmen), it is used for punching retailer orders, doing focused selling on certain must-sell products, recording returns and damages, capturing in-store images of products or merchandising material, recording retailer feedback etc.
For Instance, consider a CPG company that manufactures and distributes morning cereals as an example. They have a field sales team that goes into various stores to take orders and make sure there is enough stock on the shelf. The business uses mobile-based sales force automation software to enable their sales people to take orders on their mobile devices in place of the customary paper-based order-taking process.
The sales force automation app can instantaneously verify retail level information and inventory levels, lowering the possibility of errors and allowing sales representatives to place orders with speed and accuracy. Additionally, the sales force automation software gives sales reps access to sales data, reports, and analytics, allowing them to decide on their sales strategy smartly.
As this information flows back from all salesmen in real time to their managers, the mid-managers use the sales force tracker to analyze key KPIs and other metrics, like retail sales (in volume), retail sales (in volume), number of active users in the field, which territory is performing better etc.
The reports and analytics from this platform help them devise targeted strategies. For e.g. a special promotion for a particular category of outlets to push a particular SKU, or a special QPS scheme for distributors to help them achieve their targets.
Sales force automation or sales force marketing automation is a powerful tool to increase your sales and revenue, boost employee productivity and eliminate redundancy from your business processes. Another interesting and crucial benefit offered by automation tools in sales force is customer and market intelligence that comes with sterling reports and analytics related to your customers.
Why does your FMCG brand need Sales Force Automation software TODAY?
Automation in sales force can become one of the biggest contributors to improving top-line as well as bottom-line performance.
Take the example of Wingreens. By deploying the FieldAssist Sales force automation solution, they were able to get stock and expiry visibility for their perishable products. They could also identify region-wise customized product assortment, and view separate analytics for each business. Overall, this led to a 219% improvement in retailing time, a 170% increase in Average Order Quantity and a 105% increase in unique productive calls per month. Wingreens recognized that after a point in the brand's evolution, it needed strong technology to support its future ramp-up.
Here's the success story of Wingreens.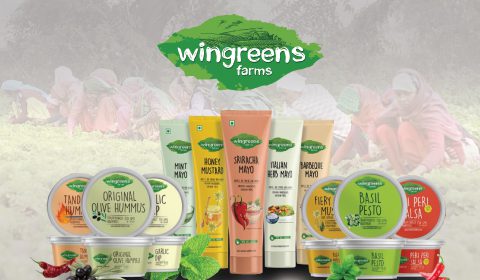 Ashwani Kumar, IT Head, Bisleri concurs, "With FieldAssist we have been able to track our outlet visits seamlessly, and effectively trace our distribution spread by SKUs across channels."
Bisleri Customer Story
How do you go about choosing the right SFA tool for your FMCG brand?
To help you breeze through this process, we have compiled a list of things that you MUST have: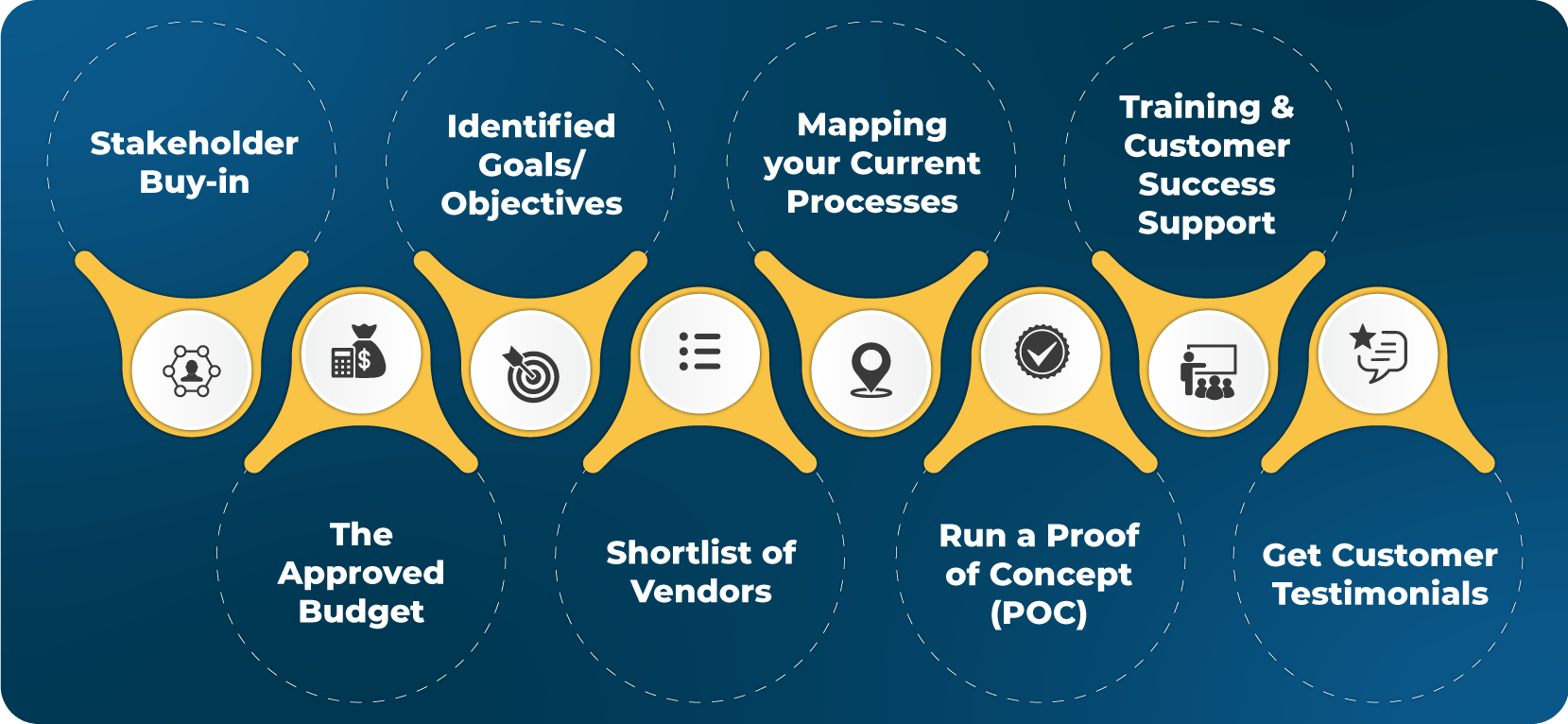 Stakeholder Buy-in: It's essential to make sure that all stakeholders agree with the choice before moving forward with the process of choosing an SFA partner. This includes not only upper management but also staff members who will regularly use the SFA solution. Stakeholder buy-in will ensure that the implementation process runs smoothly and that everyone is in agreement with the sales force automation software's objectives and goals.
The Approved Budget: Determining a budget for a Sales Force Automation tool is an important step in the decision-making process. It's important to consider the costs of not just the solution itself but also any necessary training and ongoing support. Having an approved budget in place will ensure that you're able to choose an SFA partner that fits within your financial constraints.
Identified Goals/Objectives: Clearly identifying your goals and objectives for an SFA solution will help you determine which vendor is the best fit for your organization. Some goals may include improving sales productivity, enhancing lead tracking, or streamlining communication between sales teams. Knowing your goals will help you prioritize the features and functionality that are most important to your organization.
Shortlist of Vendors: Once you've identified your goals and budget, you can begin to create a shortlist of vendors that meet your criteria. Researching vendors and reading reviews can help you get a sense of their strengths and weaknesses, as well as the experiences of other companies that have used their products. It's also important to consider factors such as vendor location, customer support, and the scalability of their products or services. Additionally, requesting demos or trials can give you a better understanding of how well a vendor's offerings align with your needs.
Mapping your Current Processes: Before implementing an SFA solution, it's important to map out your current sales processes. Identify the key KPIs you wish to track. This will help you identify areas where a sfa software could improve efficiency or eliminate bottlenecks. It will also give clarity to the SFA partner and help establish mutual expectations for running this project.
Run a Proof of Concept (POC): Running a POC of a sales automation solution before committing to a full implementation can help you identify any potential issues or challenges. A pilot can also help you get feedback from users and determine whether the SFA is a good fit for your organization. A POC can help you estimate the ROI of the SFA solution and convince decision-makers of its value before investing in a full implementation. It can also provide an opportunity to train your salespeople on the new solution and ensure a smooth transition.
Training & Customer Success Support: Look for an SFA partner that offers training sessions and customer success support to help your team get the most out of the solution. Proactive check-ins and ongoing support will help ensure the success of the SFA solution in the long run. Consider choosing an SFA partner that provides customizable features and integrations with other tools to tailor the system to your specific business needs and workflows.
Get Customer Referral: Once you've identified an SFA partner, speak to some of their customers. Ask them for their feedback on their strengths and USPs, as well as the things that would need close monitoring. If the pros outweigh the cons, then you have a winner!
Once you deploy your chosen solution, how do you re-affirm that it's the right one for you? It's when you'll start seeing some really big benefits.
Benefits of Sales Force Automation Software
When our customers roll out FieldAssist, these are some of the things that immediately start delivering:

Monitoring on-field productivity: The SFA app offers 40+ smart KPIs such as adherence to plans, beat efficiency, analytics and time spent at the point of sales etc that allow you to measure productivity in a better manner. Mid-managers get real-time, individual-level data on the number of outlets covered, hours spent in the field, total productive calls, the reasons for unproductive calls, target vs achievement etc. The salesman too has a Pocket MIS feature on his app to see his own achievement of his daily and monthly targets, and how much he needs to achieve. Getting detailed data helps the managers take course corrections early in the process rather than waiting till the next review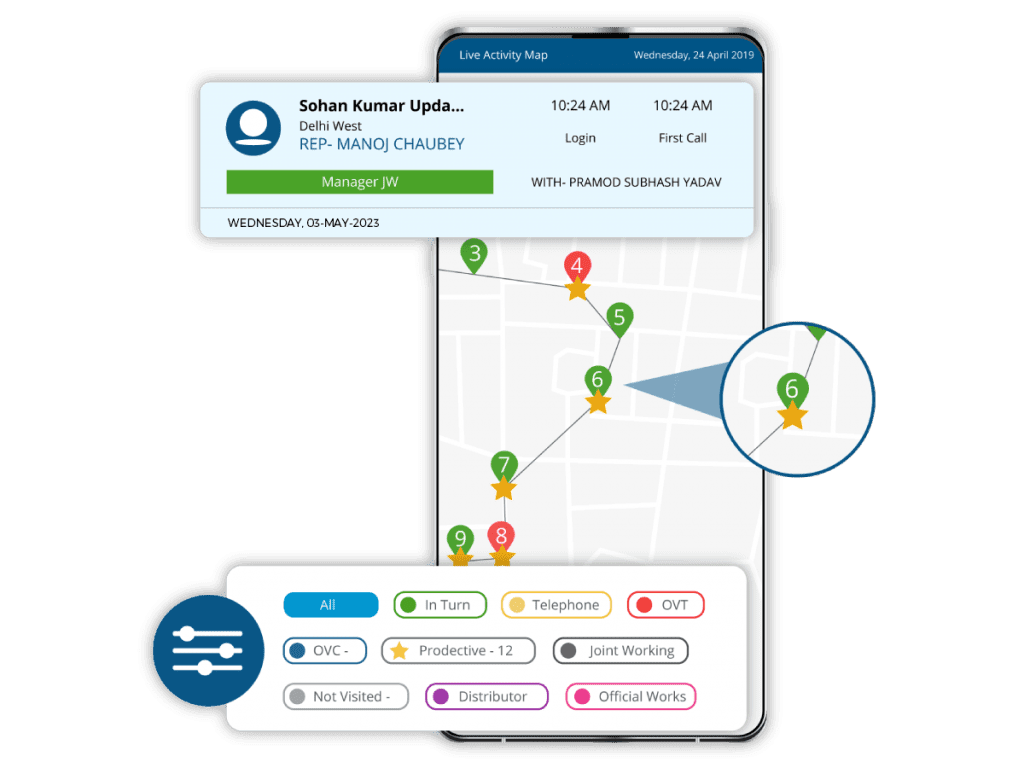 Sanitizing your Outlet Universe: With the FieldAssist GT app, brands can sanitize each outlet via an OTP-based 3-step authentication and validation process.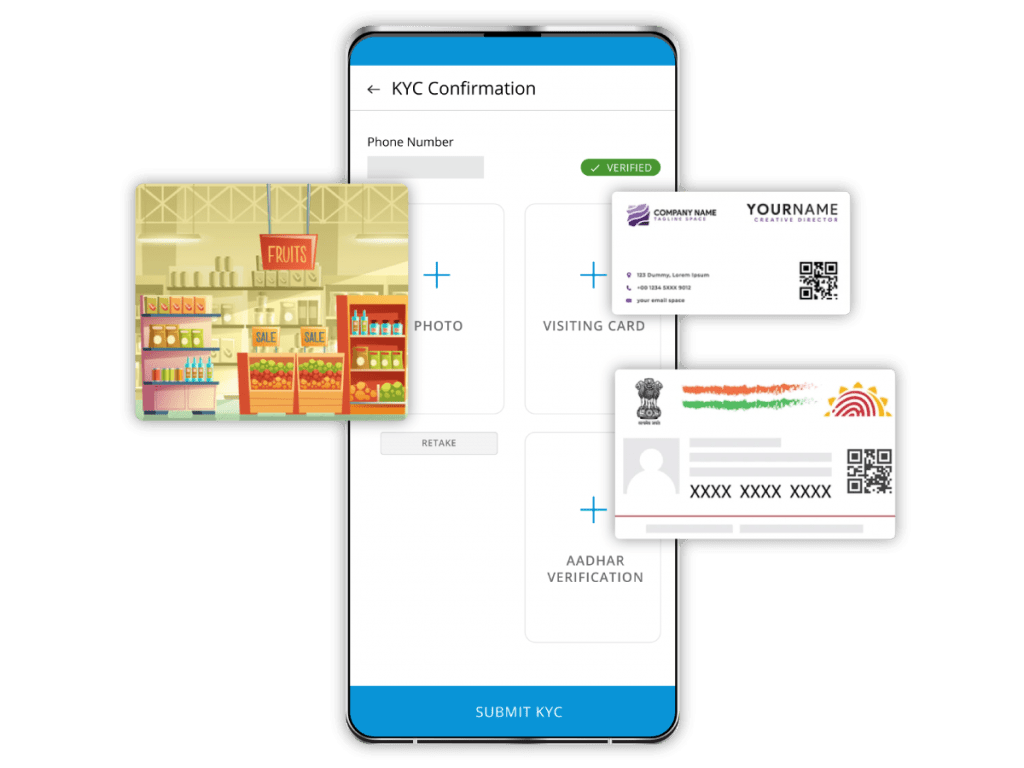 Intuitive Order Booking: With smart workflows that help the salesperson take stock of the retailer's inventory and punch his order in fewer steps, the FieldAssist GT app allows the salesman to cover more outlets in a day. It also shows him historical data such as SKU-wise sales, and sales orders for the past 10 visits for every outlet so he can sell smarter.
Route Planning & Optimization: A sales force automation software will help your sales leaders develop an effective route map based on the nature of your business, customer profile, similar product needs or size of the retailer. The FieldAssist App can also help you create customized route plans based on strategic KPIs like category sales, LPC, historical sales to drive market expansion plans and optimize each outlet's serviceability.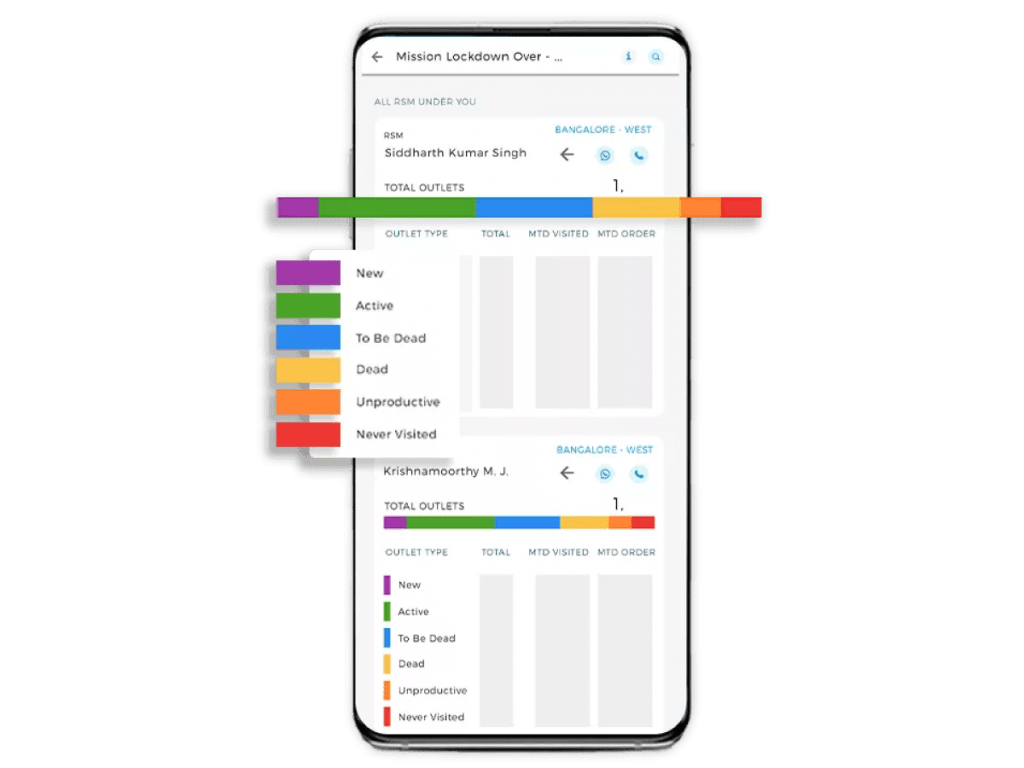 Repertoire of schemes and promos to make your retailers happy: With over 40 promos and QPS schemes your mid-managers can activate zone-wise, state-wise schemes or even on outlet attributes like shop type, channel type etc with different types of payouts (cash discount, FOC, article etc). Your sales team on the field gets real-time in-app notifications to help them reach their scheme goals per outlet.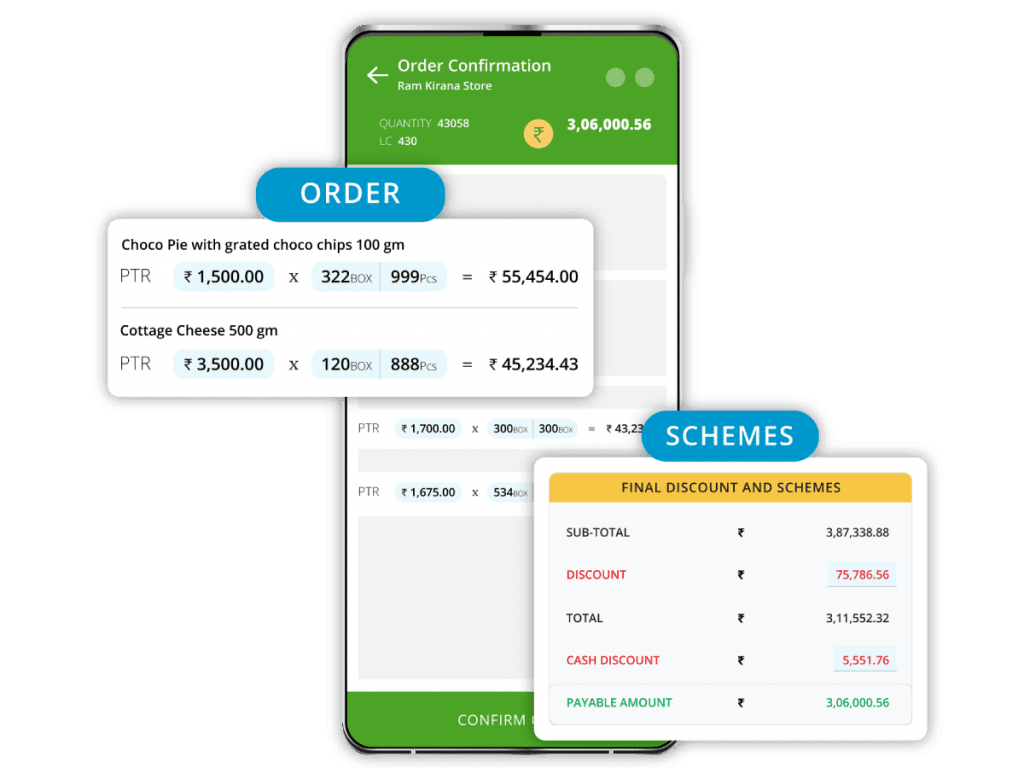 Increasing width of distribution: Onboarding new outlets is a natural way to increase distribution. But having accurate outlet data can be a recurring challenge. Data duplication can be the biggest obstacle in understanding outlet reach and width. With the FieldAssist Beat-o-meter, your sales team can see color coded outlets for dormant, to be dormant or active outlets to help define outlet-level strategy and improve overall outlet coverage as well as expansion of outlet universe.
Improving depth of distribution: If 80% of your sales come from your Top 5 SKUs, that can make you vulnerable to competition undercutting. If your team is not diligent in refilling the right products, then your assortment of products can reach stockout very quickly. With a feature like "Must Sell", you can make it mandatory for your salespeople to sell particular SKUs. The "Focus Products" feature can also help in driving proper assortment at each store.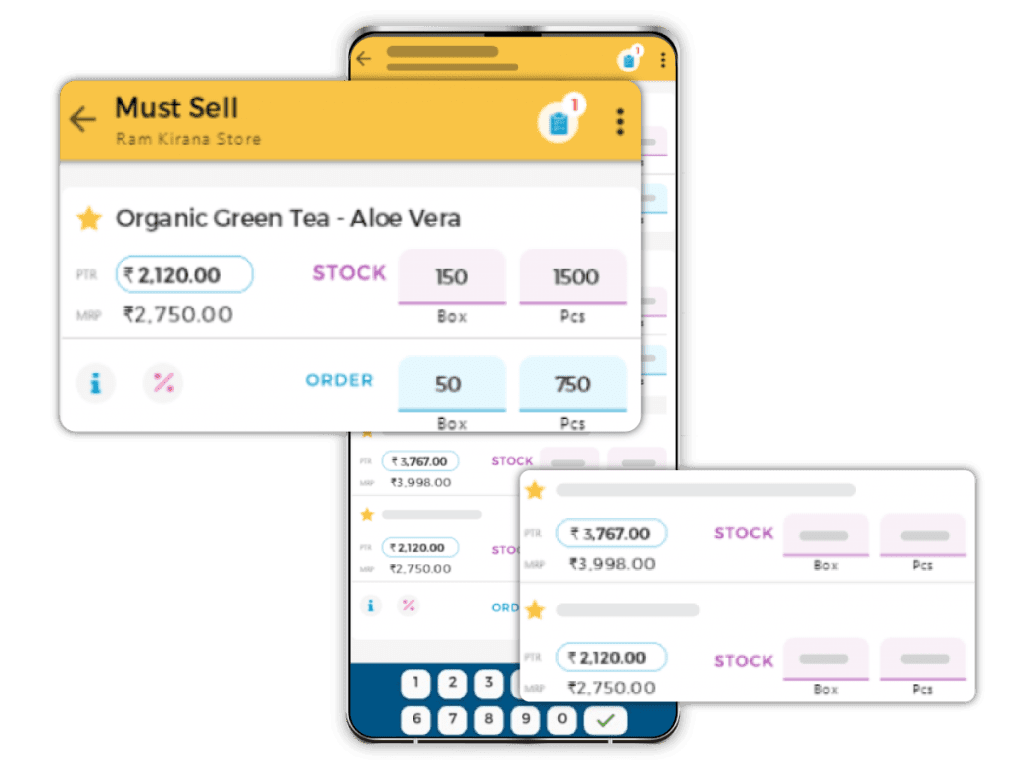 Transforming your team into Sales Warriors: Most FMCGs suffer from high attrition rates amongst their on-field sales team. That is because being a salesman is a thankless job. Most foot soldiers typically have low self-esteem and face a lot of rejection. If they don't feel appreciated, your field effectiveness can take a nose-dive. The FieldAssist Battleground can reinfuse the love for sales amongst your sales team by breaking down KPIs into smaller achievable goals. Get your team excited again by giving visibility on daily and monthly contests, team-wide leaderboards etc. Getting social recognition and accolades will help keep your team constantly engaged and motivated.
Making Expense Management Easy: When your sales team is small, then managing TA/DA reimbursements is still easy. But with a growing team, you need a solution that automates and handles expense management smoothly. Filing for travel and dearness allowance reimbursements is a painful process. With the FieldAssist Travel and Dearness Allowance Management, your salespeople can simply choose the travel date, travel type, and type of calculation on either actual billing or kilometers traveled to file a claim.
Managing Collaterals: Whether it is a digital product catalog of 10,000+ SKUs or a promotional or training video, the FieldAssist app makes it easy for the salesperson to access it right on his smartphone and share it with the retailers.
FieldAssist Sales Force Automation – Looking Beyond Traditional Sales Tracking
While tracking your sales activities on the ground is important, the current CPG industry landscape is so volatile and dynamic that for brands to win the war on market share, they require a more comprehensive, holistic and intuitive platform.
For any progressive, future-looking FMCG brand that has initiated change management, adopted best practices and tasted some level of success, the next big question will most probably be, "How do I align my processes to make the business more scalable?"
Nobel Hygiene faced the same question. The company had grown 5x in 5 years, but it wanted to further cement its position as the No 1 leader in absorbent personal hygiene products. And that required very focused data-driven decisions, because the aim was now to crack an Rs 800 crore target.
Kartik Johari, Director at Nobel Hygiene says, "I think the only way we will get to this number is if my entire army of 850 people can truly focus on what is important, which is making productive calls down to the very last beat. And one of the reasons why FieldAssist has been so successful is the ease of adoption. It has freed up time for the team to take on other strategic initiatives."
How Nobel Hygiene became a category leader when millions didn't know they need it
When there is buy-in from the entire sales (internal stakeholders) and distribution organization (external stakeholders) is when a data- driven culture can truly emerge and allow a brand to take on whatever challenges that the future holds. In Nobel Hygiene it has empowered its sales team with a salesforce automation tool and its distributors with a Distributor Management System, bringing all primary and secondary sales data on the same platform.
So when you look for the best sales force automation software, don't just look at it from a tracking perspective, look at it from an enabling lens – what kind of business impact can it enable for you in the long run.
If it can become the single source of truth for you, that's the one you should pick.
If you're ready to take the leap to transform your business, schedule a demo today and take the right step towards innovative sales.
About Post Author